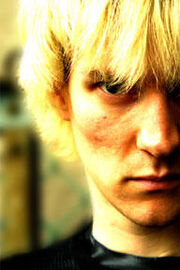 Unknown Frequency is a side project created by Tony Grund and Tomo Asaha. C.J. was at first considered for the band but was later placed on Echostream.
Track listing
Edit
Everything, Wake Up, What You Are, Only One
Ad blocker interference detected!
Wikia is a free-to-use site that makes money from advertising. We have a modified experience for viewers using ad blockers

Wikia is not accessible if you've made further modifications. Remove the custom ad blocker rule(s) and the page will load as expected.